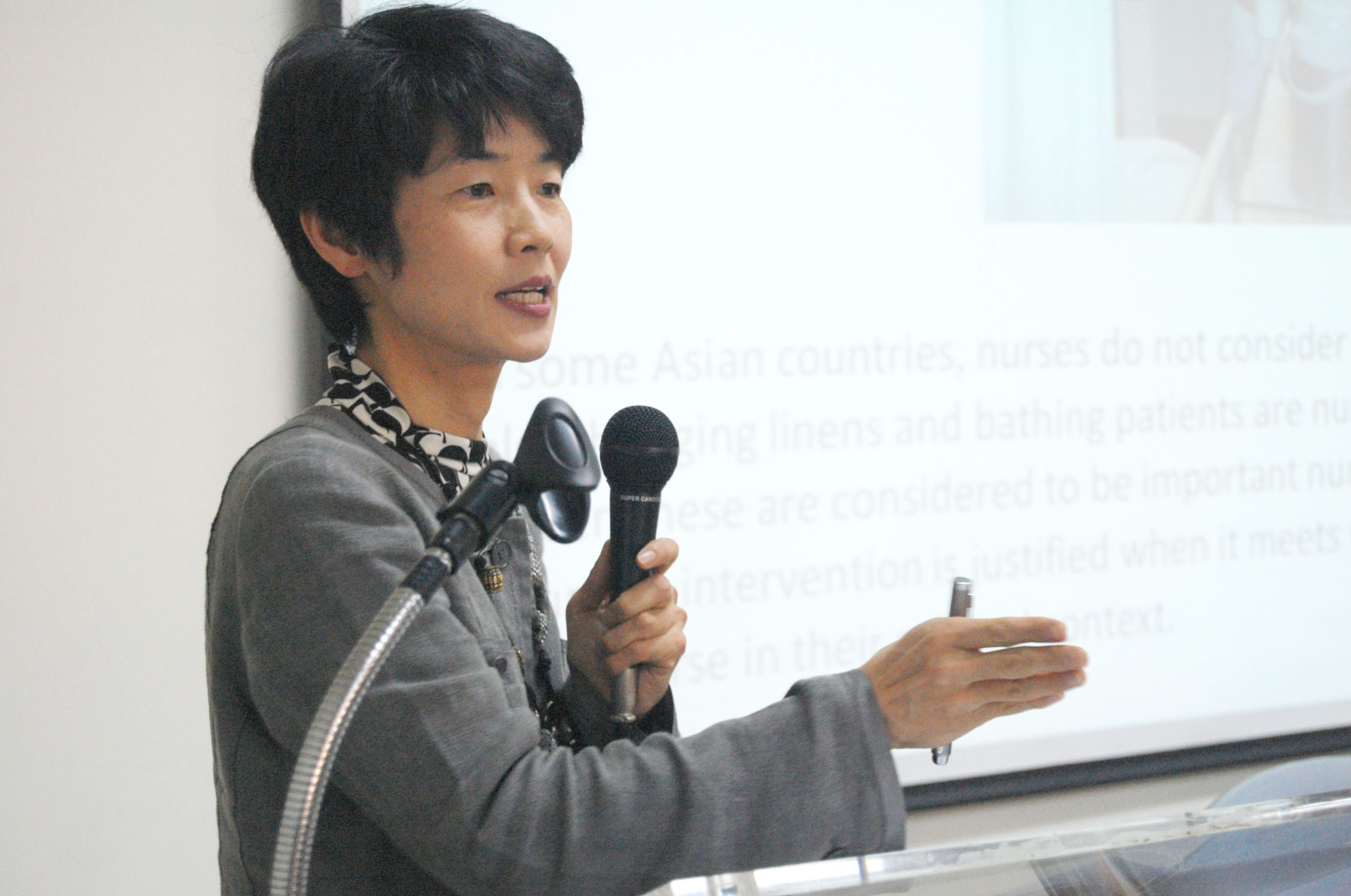 Dr. Yuko Ohara-Hirano from Nagasaki University, Japan will be the guest editor of an upcoming special issue of the Asian Studies journal. The said issue, which will be devoted to the migration of Filipino nurses to Japan under the Japan-Philippines Economic Partnership Agreement (JPEPA), is slated for release sometime in mid-June 2014.
Dr. Yuko Ohara-Hirano will be collaborating with fellow editor, Dr. Michiyo Yoneno-Reyes, who is also a member of Asian Studies' editorial board; Dr. Eduardo Tadem, editor in chief; and two of the journal's editorial staff. They met at the Asian Center, University of the Philippines Diliman last June 19, 2013 to delineate their respective roles in the publication process and discuss the journal's submission requirements. Dr. Hirano also explained the objectives of the special issue and sought clarification on several publication-related concerns.
Dr. Hirano is a Professor at the Department of Nursing, School of Health Sciences, Nagasaki University. A specialist on the sociology of health and illness, she has conducted extensive research on healthcare, migration, and aging, with a special focus on the Philippines. At present, she is examining the underlying dynamics of the migration of Filipino, Indonesian and Vietnamese healthcare professionals under Japan's EPAs (Economic Partnership Agreements) with the Philippines, Indonesia, and Vietnam.
The JPEPA special issue is based on presentations and discussions conducted during the JPEPA forum organized by Nagasaki University and the Asian Center, University of the Philippines last January 24, 2013.