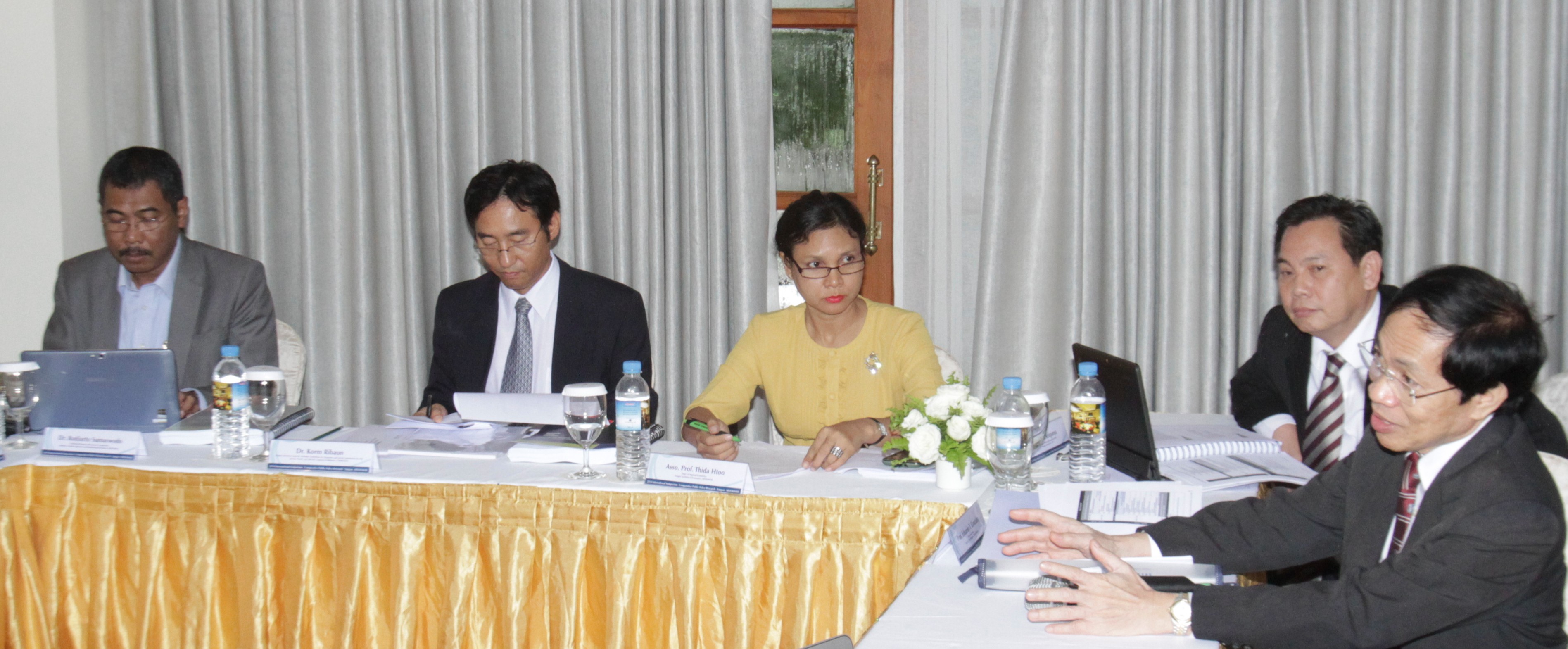 Professor Eduardo Gonzalez, Dean of the Asian Center, joined academics, policy makers and professionals in the 1st Korea Foundation-Korea Research Institute International Symposium for Public Policy Research: Southeast Asia and Korea from 25 June to 27 June in Kandawgyi Palace, Yangon, Myanmar.
He chaired and moderated a panel on Public Administration Reform in Southeast Asia, and presented a country case study entitled, "Climate Change Governance in the Philippines: Breakthroughs and Challenges." The paper talks about the climate-associated reforms recently undertaken by the government, as well as civic disaster responses and how both these intersect in various spheres of climate risk management in the Philippines.

The symposium featured presentations and discussions on the state of public policy research and on implementation of reform policies by governments in eight participating countries in Southeast Asia and Korea. It is jointly organized by the Korea Research Institute at the University of New South Wales, Yangon Institute of Economics, and Myanmar Development Resource Institute.
Dr. Eduardo Gonzalez was part of a Philippine delegation led by former UP President Emerlinda Roman. He teaches MA- and Ph.D-level Philippine Studies courses at the Asian Center. Photo: Dean Gonzalez during the symposium in Yangon. Courtesy of the Korea Research Institute.